Special Guest - Ellen from "a little bit of this..."
, are so pleased to have you here with us!! Throughout the hop, you'll see NEW ideas for creating cards and projects with Kristal's stamps sets!!
If you've hopped along from
Heather
then you are in the right place!! If you are just joining me from your dashboard, or reading this via email, please be sure to
CLICK HERE
to start at the beginning with
Kristal's blog
(you'll want to catch up on all the FUN!!)...
Each of Kristal's stamp sets benefit charity. At least $1 per stamp set goes to benefit the charity noted on the stamp set package. Kristal is donating to the following charities: Cancer Angels, Storefront Shelter for Homeless Children, Intrepid & Fallen Heroes, E. Glaser Pediatric AIDS Foundation, Doorways Shelter for Women & Children (Domestic Violence), Wayside House for Women, Camp Good Days & Special Times, Adopt a Classroom, and Autism Research Institute. Kristal will donate $1 for every stamp set sold, retail or wholesale to the charity noted; and over time believes this will add up to some wonderful miracles for these special people. So you can feel good that each time you purchase a K Andrew Designs art stamp set, someone around the country is receiving some good help!
K Andrew's stamps are all made and assembled here in the USA, which is very important to Kristal. This ensures all product materials are safe and that jobs are being provided and maintained here in America. You can learn even more about Kristal's stamps (and pick some up for yourself) by visiting her online store:
K Andrew Designs
:
Oh and this weekend (and this weekend ONLY - thru SUNDAY), our Getting Cricky Fans can get 20% off their ENTIRE PURCHASE of K. Andrew Design Stamps when they enter the discount code: cricky20 Thanks Kristal!!! :)
Kristal's stamp sets are perfect for cards, layouts, and so much more...
For my project, I'm featuring the Winter Wishes Mix & Match Sentiments set. For more details or to make this set YOURS, please click on the preview:
Winter Wishes
Now, I have to admit. I took the easy road on this project but I am glad I thought of it. I bought these cute little frame ornaments almost 5 years ago on clearance at Hancock Fabrics for only 25 cents each! They have been in the packages collecting dust until now! They are the PERFECT little frames for K. Andrew Stamps. I still have 5 more yet to make to hang on our tree but seriously they took like two minutes for each one! I almost, ALMOST feel guilty for how easy they were to make and I think they turned out really cute. It was way easier then trying to size photographs to fit in them. :)
Here is a little sampling of what they look like up close.
Blessings,
Jana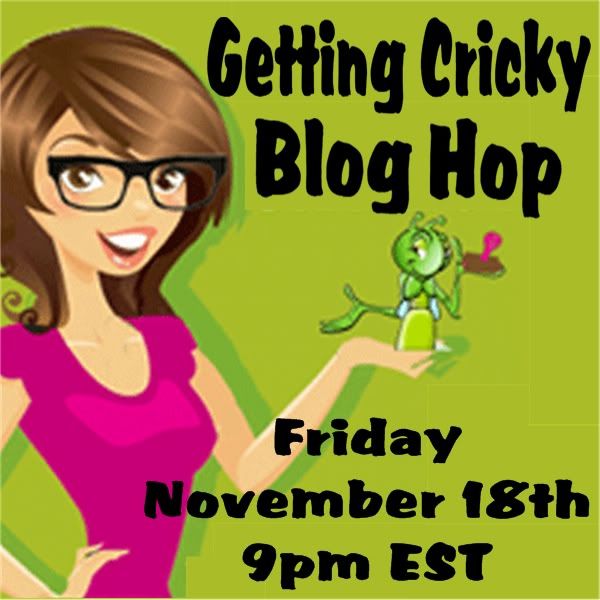 ........................................